ARCUSIN AUTOSTACK PACK V1.0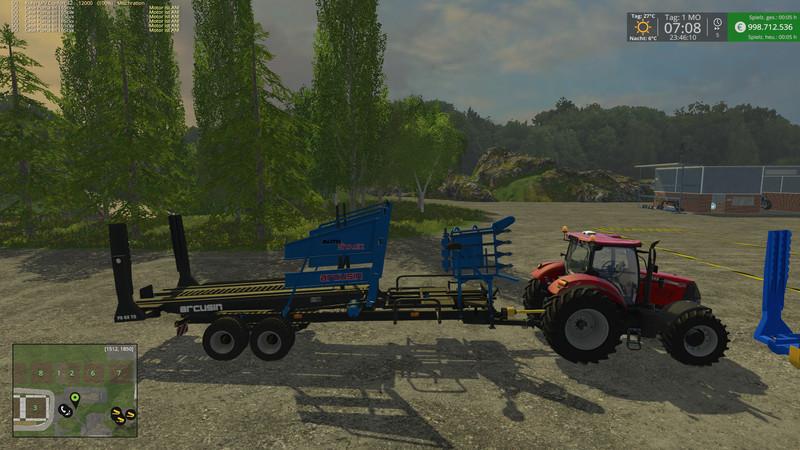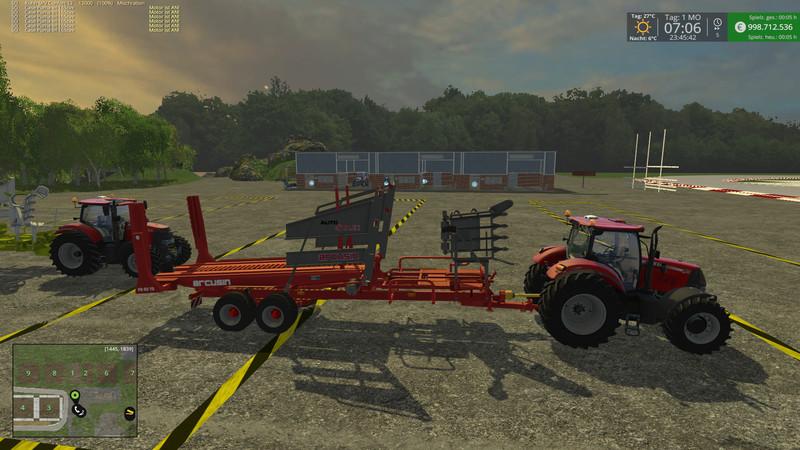 Description:
Huhu @ all,
this is my last mod for the LS 15. But do not worry, the LS 17 I'll go ahead.
This mod is an edited standard Arcusin AutoStack. The changes are as follows:
It was built a collision on the platform. This can be directly after the dump push back the bale yet.
It was a: created crown, Göweil, Claas, gray-blue and black-yellow skin of da hoffi. Thank you at this point!
And, most important, it has created a new recording animation with sound. Carvone has made me to a video. You see under "Videos".
You have now very accurately to pull over to the bales. I did this so that the animation has a nice flow. But you can adjust the recording inGame radius. This will then also stored so that one does not always have to adjust. With the button X increases to this and with the key Y is reduced to this. The currently set recording radius is in the help window when the collection truck in working position.
There was also an own Store Category Names Arcusin Autostack Pack created for the pack to keep it clear.
And still a little info. I have created for the new recording animation a new script name "BaleLoaderGrabFix". This I have encrypted. But not to pre vent can learn the other it, but the only I can convert Mod fully functional. In LS 17 I will open grab the script in the Mod.
Credits:
Original: Giants Software GmbH
Skins: da-hoffi – modding-welt
Umbau: Ifko[nator] – modding-welt
FS15_Arcusin_Autostack_FS63_72.zip – 14.2 MB uploadfiles.eu/sharemods.com