D-TEC + CONTAINER V1.0 BETA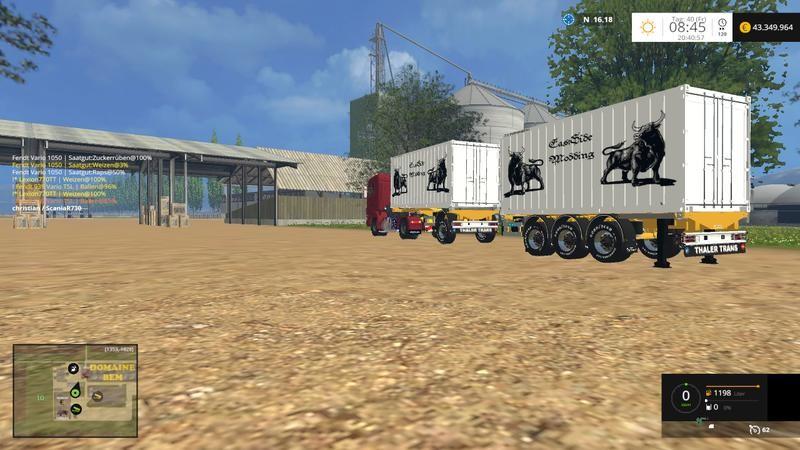 Description:
Then I want to ask you our D-Tec + a Conzainer available.
When D-Tec in the zip is a 2 axle, a 1 axle dolly and the included dolly behind.
When container you can open the doors and loadable he is with: wheat sunflower rye oat barley rape maize chaff potato sugarbeet silage manure woodchips grass_windrow dryGrass_windrow forage forage_mixing wheat_windrow barley_windrow.
Credits:
EastSide_Modding
D_Tec_Pack.rar – 25.4 MB uploadfiles.eu/sharemods.com