MIETPARK V1.1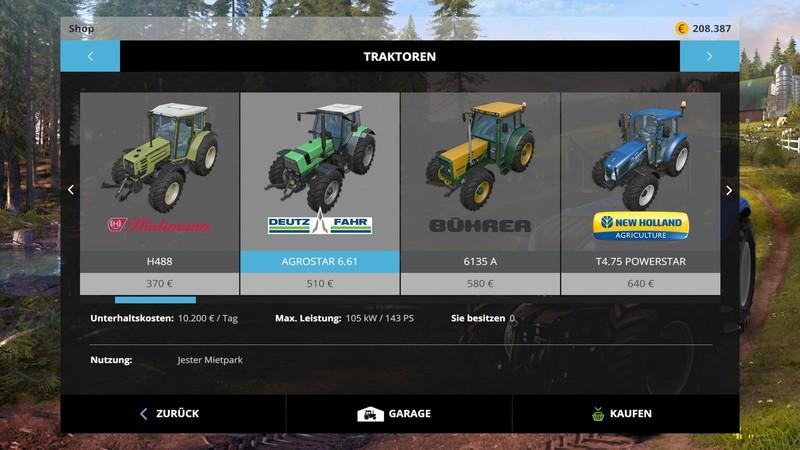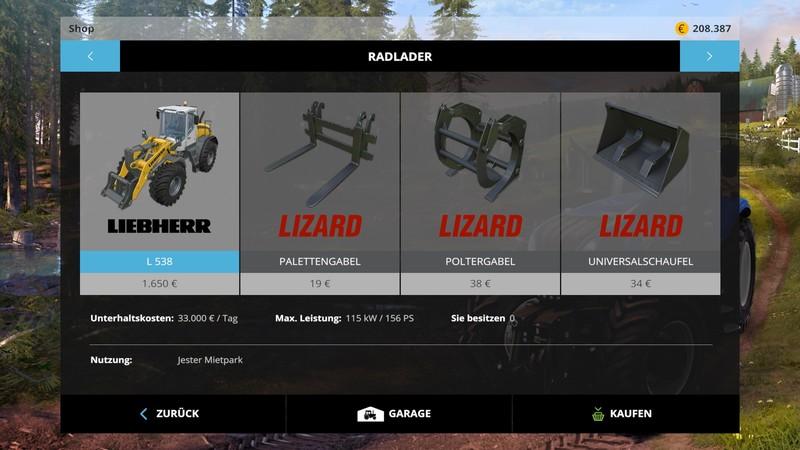 Description:
With this mod pack all be (except the chainsaw) original rented vehicles and equipment.
The Mietfunktion should be as simple as possible be used. Therefore, it is sufficient to zip file in
To copy the mod folder. Then under categories (mods) to find all the vehicles. For more
"Alterations and adjustments" are not necessary.
Thus, it is not simply due to the rent formula is based:
Sell / Deposit: 1% of the purchase price origanlen (what is it deducted upon return is
for insurance, fuel, and of course a small processing fee (which there is
still free?).
Daily rent: 20% of the original purchase price. This value appears at first sight
absurdly high, but is continually through the program in smaller installments
confiscated. Thus, the hourly rent is 1 / 24ths of it. Is it really so …
It brings money, the vehicle / equipment as soon as possible to give back.
Credits:
Jester

DOWNLOADUploadFiles.eu