ROTECH 830 BULLDOZER V1.0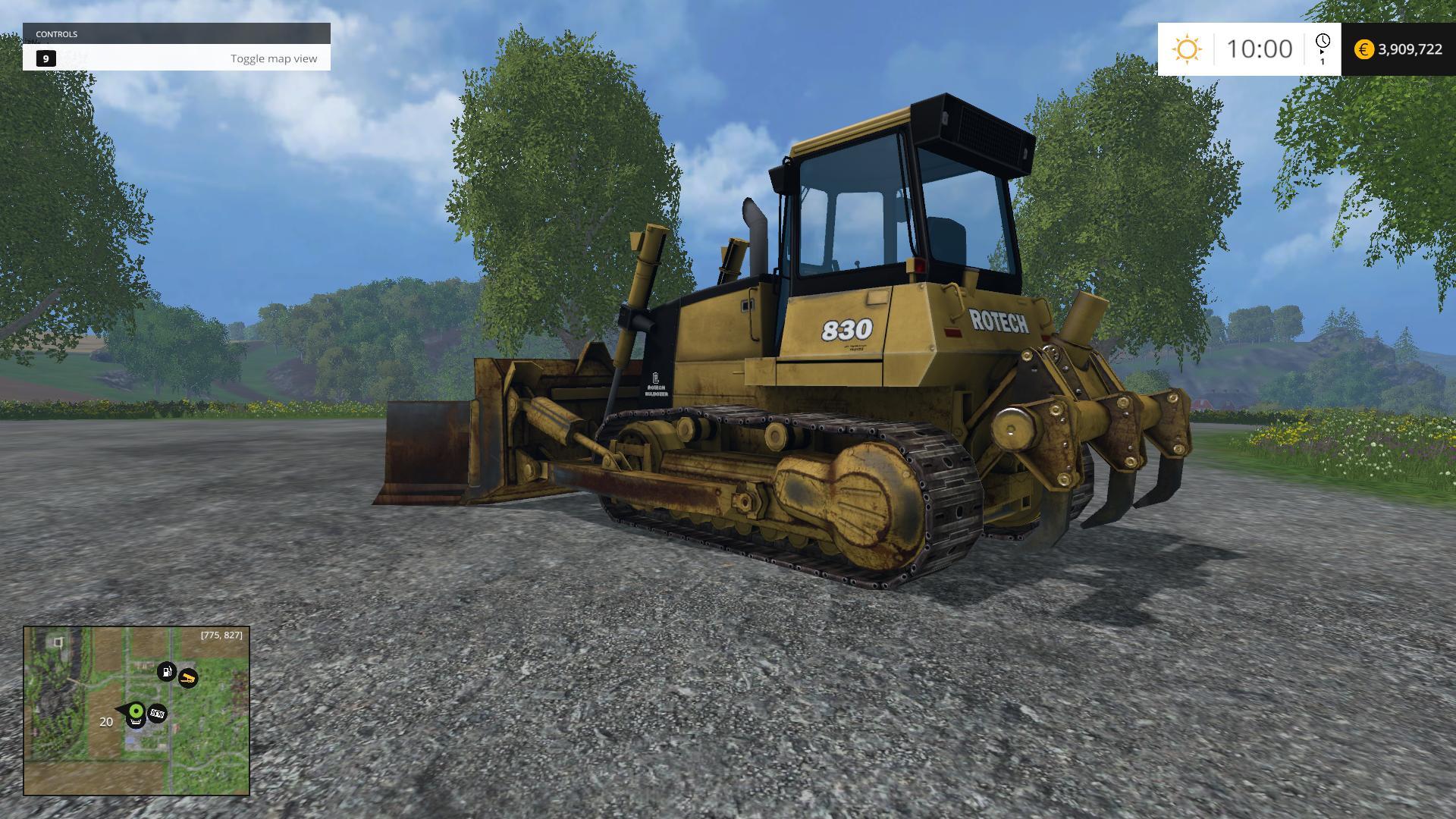 Description:
This is the Rotech 830 Bulldozer which was converted from the Giants game Demolition Company Gold.
This mod has animated front blade, rear ripper and working steel tracks. The blade and ripper are mouse controlled. Also features front and rear
work lights.
There are no working functions such as plow or cultivate from the blades, but that can be added to give this machine a use,
otherwise it is a "fun mod" for driving around.
Credits:
Uploaded for FS 2013 by Big Country
Converted to FS 2015 by JiohnDeere1952
Thanks to Sivy for converting from FS13 and providing a fully functioning error free machine for the members of AEM.
Giants: Original Model, Texture, Scripts
Conversion from Demolition Company to FS11 by: Fudzin79 available on FSUK
Converted to FS 2015 JohnDeere1952
Bulldozer.zip – 6.7 MB uploadfiles.eu/sharemods.com