SILAGE CARGO TRAILERS V3.1 FINAL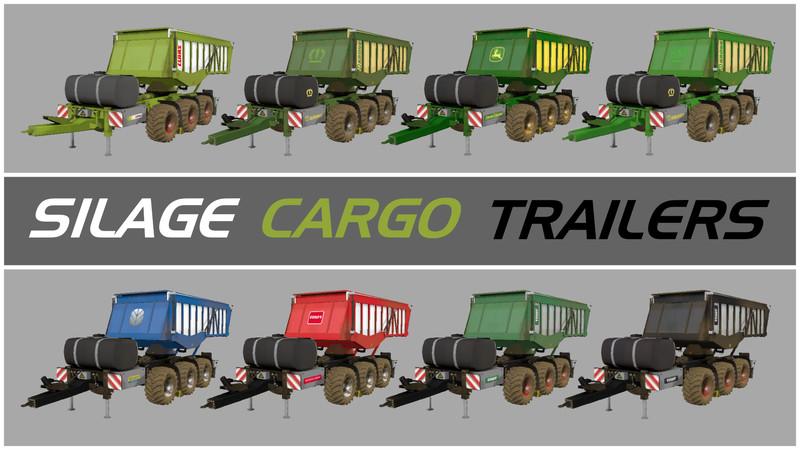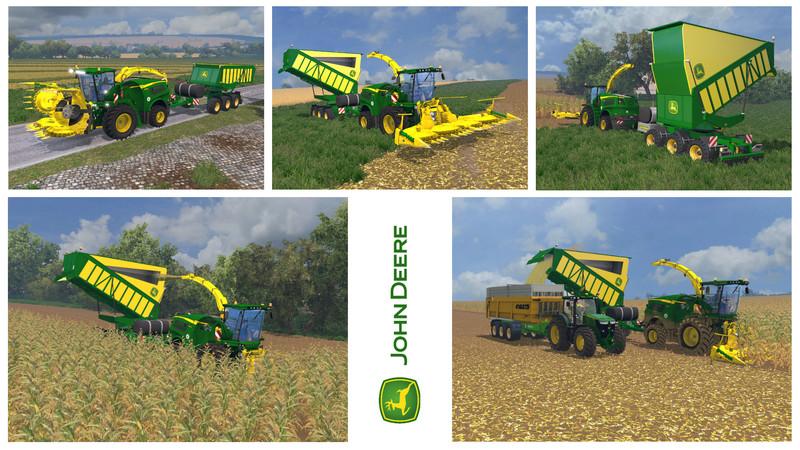 Description:
Hello!
I have decided to remake the Cargo Trailer from the BigX 1100 Beast Pack from Bullgore. I have made different versions to suit different machines. The trailers have all the standard functions of the original mod. Every trailer in the pack is built to suit a specific harvester, its more than just changes in color! Please use the correct forage harvester for each trailer to get the best experience.
Mod has been completely reworked.
Contains:
– Claas
– Fendt
– Fendt Black
– Krone 580
– Krone 1100
– John Deere
– New Holland
– Rostselmash
+ Changes in 3D models. Every trailer in the pack is now built to suit a specific harvester. Its more than just changes in color! This increases the overall performance and maneuverability of the trailers.
+ Complete texture overhaul
+ Brand decals for all trailers
+ New wheel textures
+ New store images
Final Package contains:
+ CLAAS
+ FENDT
+ FENDT BLACK
+ JOHN DEERE
+ KRONE 580
+ KRONE 1100
+ NEW HOLLAND
+ ROSTSELMASH
What has been done:
+ New Reflectionmap
+ New Wheels & textures
+ Texture overhaul
+ Brand decals
+ Changes in 3D models
Functions:
+ Overloading
+ Open/Close Bunker (Default Key "M")
+ Bunker rotate (Default Key "X")
+ Raise/Lower Frontaxle (Default Key "V")
Dirt/Washable: Yes
Credits:
Model: Repi, Johnny1980, Astropolis
Texture: Repi, Astropolis
Script: Biedens, Upsidedown, Ago, Bullgore
Idea / Concept: Bullgore, Astropolis
Testing: Astropolis
FS15_SilageCargoTrailers_Final_Unzip.rar – 131.3 MB uploadfiles.eu/sharemods.com