STEYR 8090 SK2 EQUIPMENT PACK V1.1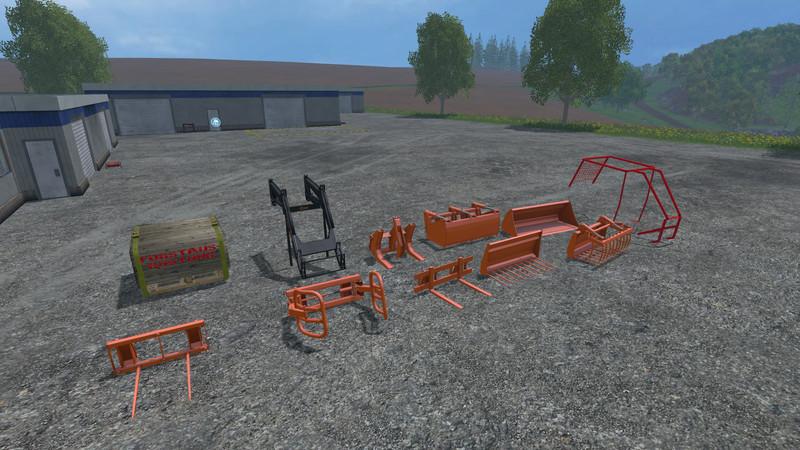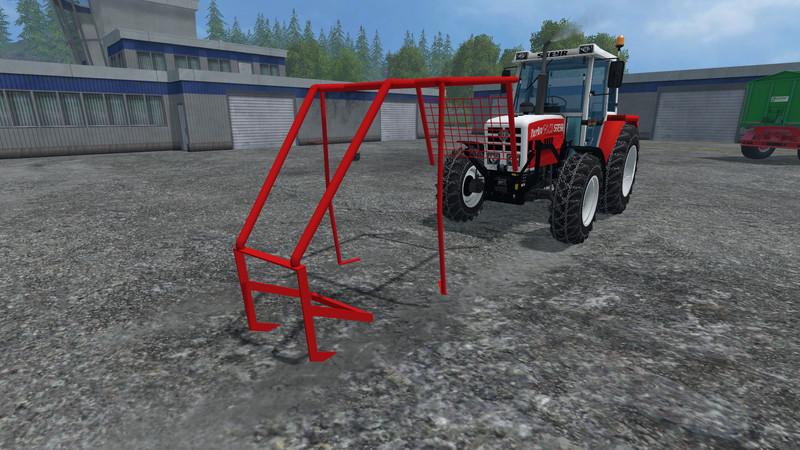 Description:
So here is a suitable equipment package for the Steyr 8090a SK2 Turbo Lärmarm. These are the grassland pack.
!Info!
The Revised what the xml, and the scripts folder Moddesc have reinkopiert in Steyr 8090a SK2 Turob Lärmarm Mod can ignore the following text (in red).
It has been uploaded and added to the description provided by the Steyr 8090a SK2 Turbo Lärmarm a gefixte / revised moddesc, XML and the folder "scripts".
This is only important for those who who want to use snow chains.
Content:
Hauer FL
Hauer FL-Tools
purchasable Forestry framework
purchasable snow chains (remain key x sitting in the vehicle), front / rear
Bunchers
Important!
In front Atacher joint the frame is coupled, ie if you ankuppelt the forestry framework, then no hitch or Forntgewicht can be ankuppelt more.
The tractor has a front only Atacher joint and thus can only attach one thing.
I have the forestry framework adapted it starts when one collapses without the forestry framework irgentwo comes the FH lower links in touch.
One can also use the FL (Hauer Hydrac or).
Credits:
rafftnix, BM Modding, Vertexdesign, fruktor, fendt2000, MadMax, iMarwin, mindis56 , STEYR Modding, BuzzarD agrotech, Cebuljec Modding, MB3D Modelling, Giants.
Equipment_Pack_Teil2_Entpacken_Extract.rar – 16.8 MB UploadFiles.eu