STOLL PALLET FORK WITH SIDE SHIFT FORKS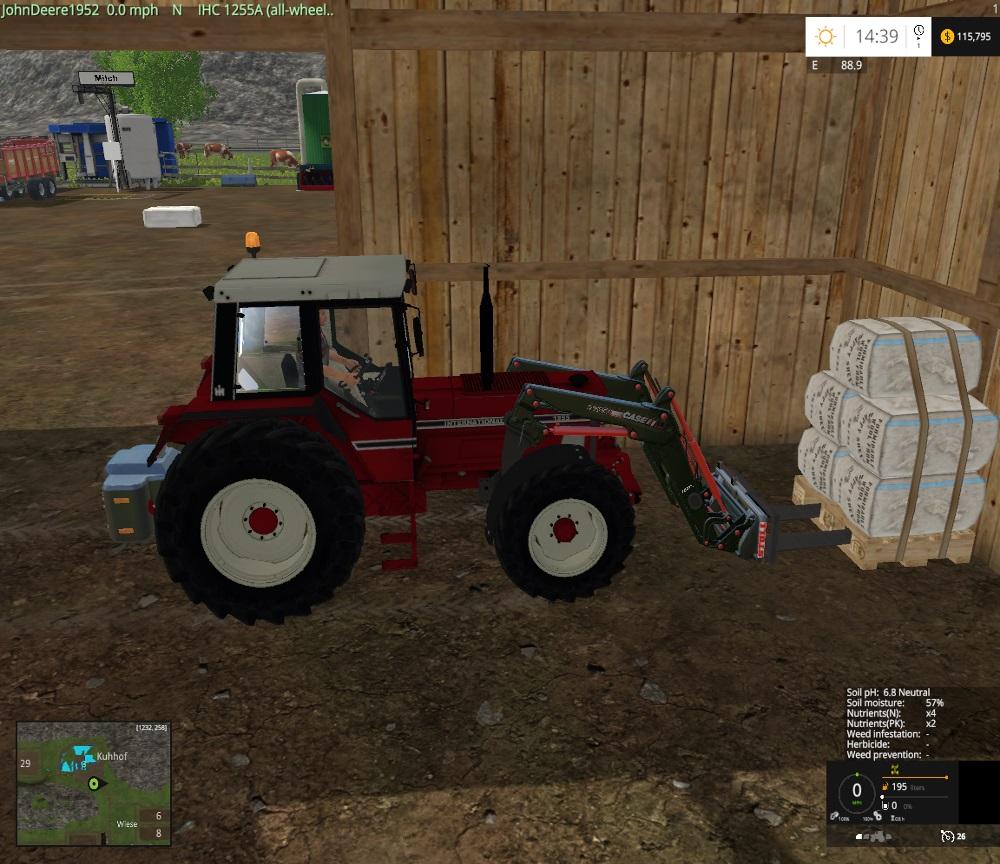 Description:
Here is my stoll pallet forks. They have been reworked to have a side shift fork carriage. The fork have been made much thiner
to better pick up and release the different pallets in the game. They are also very well suited for handling the pallets of bale
wraps for the Contest 2015 – Krone Ultima CF 155 XC Non-Stop baler wrapper. Te store price is $500 with $1 dailey ukeep. Key B moves
the forks. They are not as well animated as I wanted, so if anybody wishes to improve the animation or anything else you are free
to do so.
Credits:
Model JohnDeere1952 and Giants
Texture Giants
Scripts Sven777b
Geri-G
stollToolPalletFork.zip – 3.8 MB
UploadFiles.eu