FS19 CALL CONTRACTORS V2.0.0.0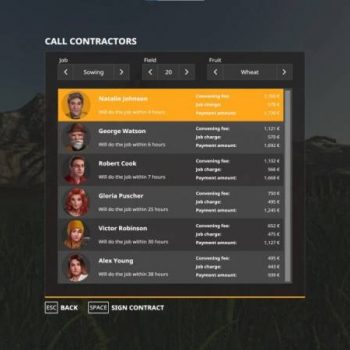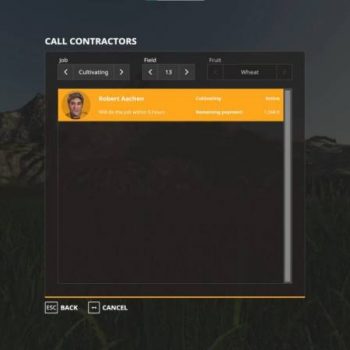 Description:
This mod allows you to outsource jobs for which you don't have the time or equipment to contractors.
Changelog 2.0.0.0:
– Added brazilian translation
– Improved existing translations
– Updated the HUD library to latest version
– Fixed a bug that caused the HUD to not show up on small screens
– Fixed some small display issues on big screens
– Improved screen margins calculation
– Improved font sizing
– Last version for Farming Simulator 19
The cost of the work will vary mainly according to the time it takes, if you have few money to spend you can be satisfied with contracts done in more time, while if you urgently need the work to be completed you will have to spend a little more.
Press CTRL + SHIFT + C to open the contractors management panel.
Types of jobs currently available:
– Plowing
– Cultivating
– Sowing
– Subsoiling
– Lime spreading
– Selling goods
Authors:
Royal Modding
FS19_CallContractors.zip – 79 KB uploadfiles.eu/sharemods.com