FORAGE WAGON V1.0.0.0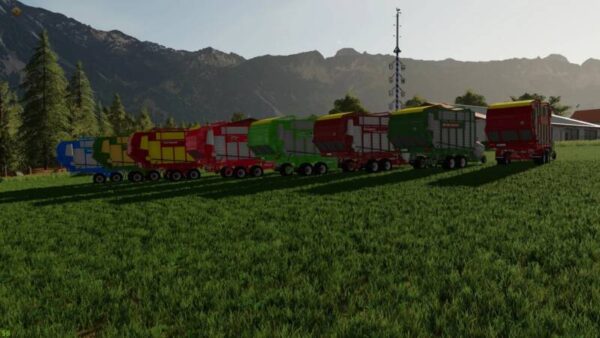 Description:
Converted loader pack from the Ls19. Contains the brands: Mengele, Strautmann, Lely, Kemper, Pöttinger, Krone, Deutz-Fahr, Bergmann.
Loader wagon pack
Fact:
-> 23,000l loading capacity
-> Brands: Mengele, Kemper,
Deutz-Fahr, Bergmann, Lely, Strautmann, Krone, Pöttinger
-> 80hp required power
-> 48.000€
-> 6.7T
-> 20 km/h
Configurations:
-> tire manufacturer
-> Tyre variant
-> Brand selection
-> sticker
-> Main color/design color
-> Silage additive
But stop talking, have fun!
Kind regards
The Bayern Agrar Modding Team!
Authors:
Ls19: Muaxer, Dani-86
FS22_LadewagenPack.zip – 8.7 MB uploadfiles.eu/sharemods.com