BIGBALE G1290 GRAS BALE V 3.1 FS 2015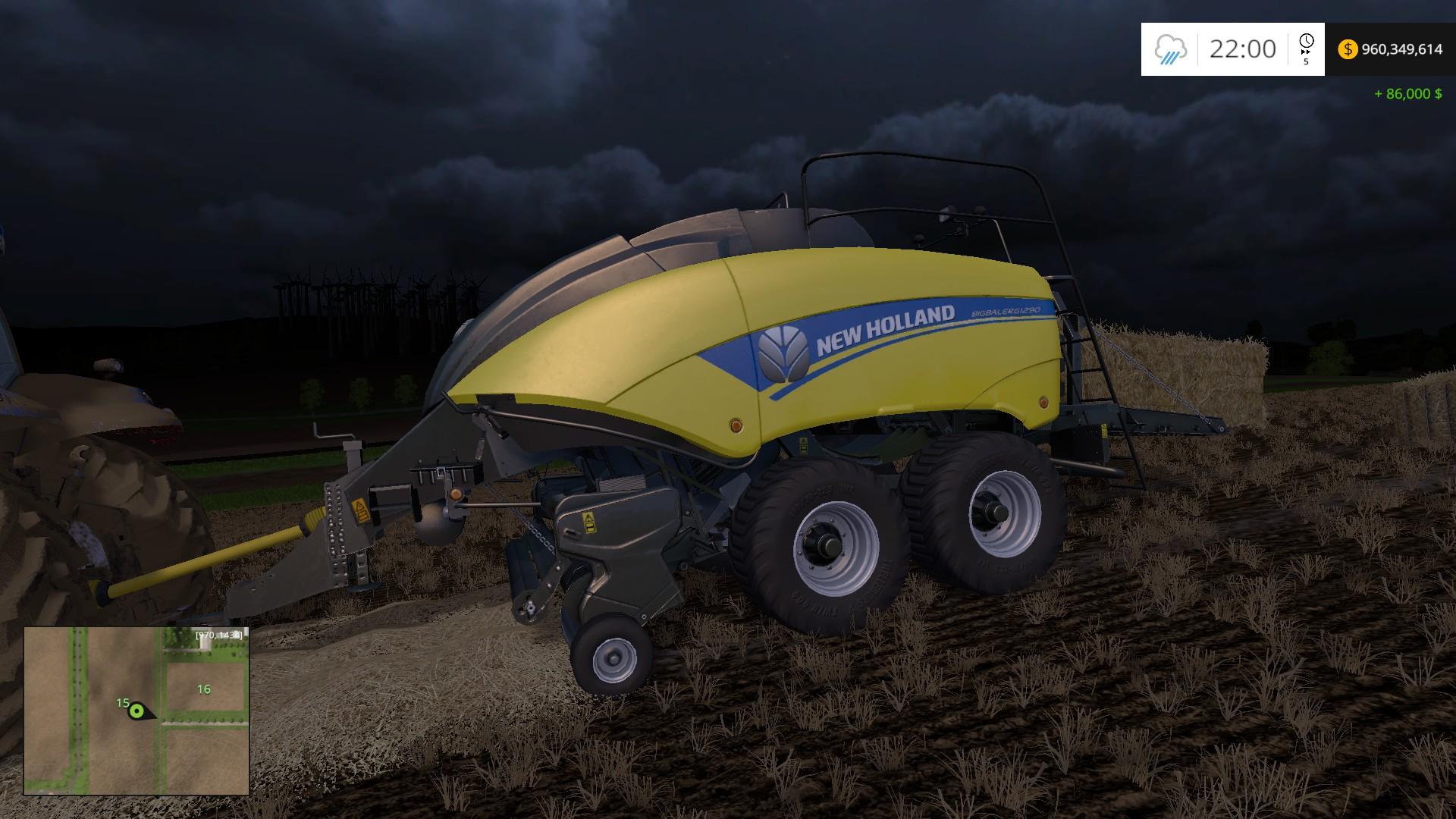 Description:
Bales for
– fresh grass
– dry grass…
– wheat
– barley
45Km/h – Bales 3000 liters.
Version 3.0:
Fix: PS reset to default (122 hp)
Added color selection
Version 2.0:
script added, mod only throwing bales of grass.
Version 1.2:
Error in the .xml resolved. Now Playing without problems.
Version 1.1:
Error changed he has received hay instead of grass.
Version 1.0:
Changed color yellow to green
Straw recording away
Shop image and description changed
Adjusted Price
Slightly changed name (to recognize)
Credits:
BilboBeutlin (Nette Hilfe und gedult mir meine Fragen sachlich zu beantworten)
Ifkonator – Danke für die Hilfe/Tipps und den Script.
NewHollandBBG1290.zip – 7.4 MB UploadFiles.eu