Farming simulator 22 mods

- FS 19 mods - Farming simulator 19 mods
Here in farmingsimulator19.com we put our main focus on to mods. Here you will find all of the latest farming simulator 22 mods. With so much to do in the newest Farming Simulator our expectations are very high and we always expect the mod creators to give us something special and they never disappoint. With over 20 categories of mods and thousands of mods throughout the site we hope that your gameplay will change after visiting our site. FS 22 Mods are free and downloads are unlimited so feel free to try everything out. And don't forget to leave a comment or a review after using the mod. Cheers!
Farming Simulator 22 will feature three new crops: grapes, olives,...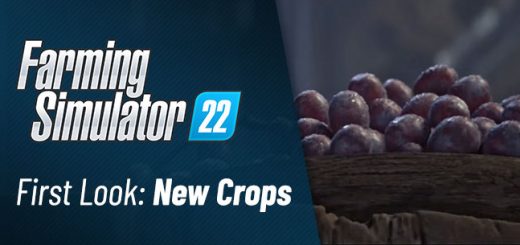 Farming Simulator 22 introduces three new crops: Grapes, olives and...
Farming Simulator 22 releases November 22nd, and you can pre-order...
You want a new Farming Simulator, don't you? You'll get...