FS 19 Combines

- FS 19 mods - Farming simulator 19 mods
Farming is an easy thing to do, yet a very hard area to succeed in. For that to happen you're going to need lots of powerful and specialized equipment, tools and machinery. One of these machines is a fs 19 combines. Specially designed for harvesting these machines will help you do hard tasks in no time. Although the game itself provides a decent selection and range of combines, with mods you can go over the top with combine addons to FS19. Work faster, better and with more productivity than ever before. Make your farming business in to a worldwide success. Download and enjoy – happy farming!
Description: The John Deere STS system was designed to meet...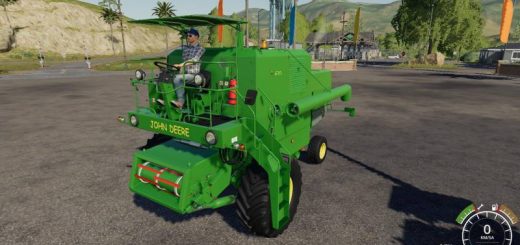 Description: Değişiklikler. Kesici Tabla ve Mısır Kesicisi Eklendi Mitas-Michelin-Trelleborg Ön...