FOLLEY HILL FARM V2.1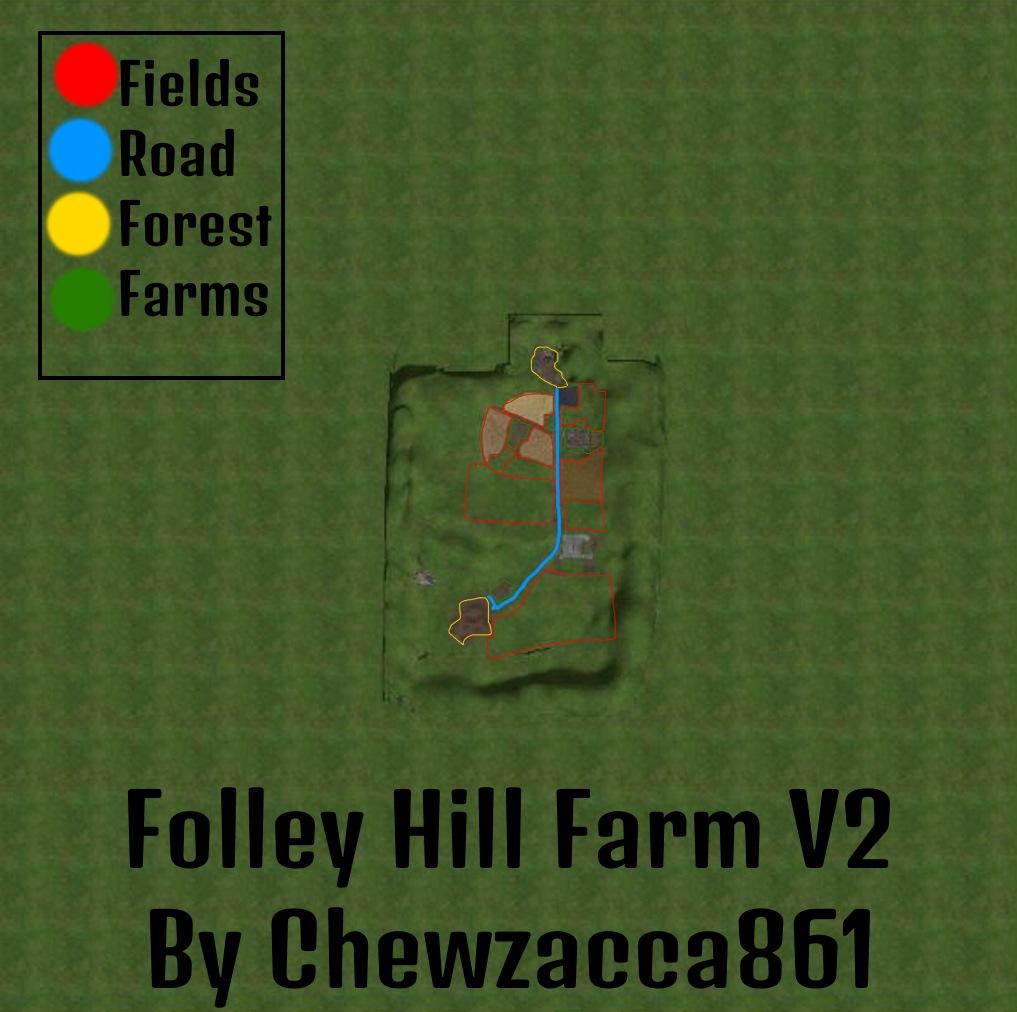 Description:
Welcome back to Folley Hill!
Your rural retreat in the heart of Somerset
Alot has changed since your last visit, Some 50 years on since your grandfather farmed the land (V1) the terrain has changed, he had the valley flattened and has opened up some considerable about of land.
You now have a new farm with the addition of Dairy cows and Silage! (Milk is auto sold at midnight)
Despite the new farm your grandfather decided to keep his old little shed in the centre and his little cottage, which you're the new proud owner of.
A recent forestry boom has led to new villagers moving in for the Wood rush! It is now your job to keep them fed.
You start off with a few old rickerty vehicles left behind by your grandfather previous to his retirement and a few arable fields to get you started, the bank in the village also offers you a £200,000 loan should you need it.
Credits:
Map created by Chewzacca861 With input from McCORMICK_X70.80, Rob Basham and Yelibam
Objects and parts from:
Chris7710
LordWilliams
Jarhead346
Blobby Farmer
NI Modding
BVCX3
Giants Software
CG13
Xblur
Tommx55
Clay Country Modding
FarmingFozz15
FS-UK modteam
OxygenDavid
Robbie
FolleyHillV2.zip – 236.0 MB UploadFiles.eu