THURINGER AGRAR HEADER TRAILERS WITH LOCKING SCRIPT V1.1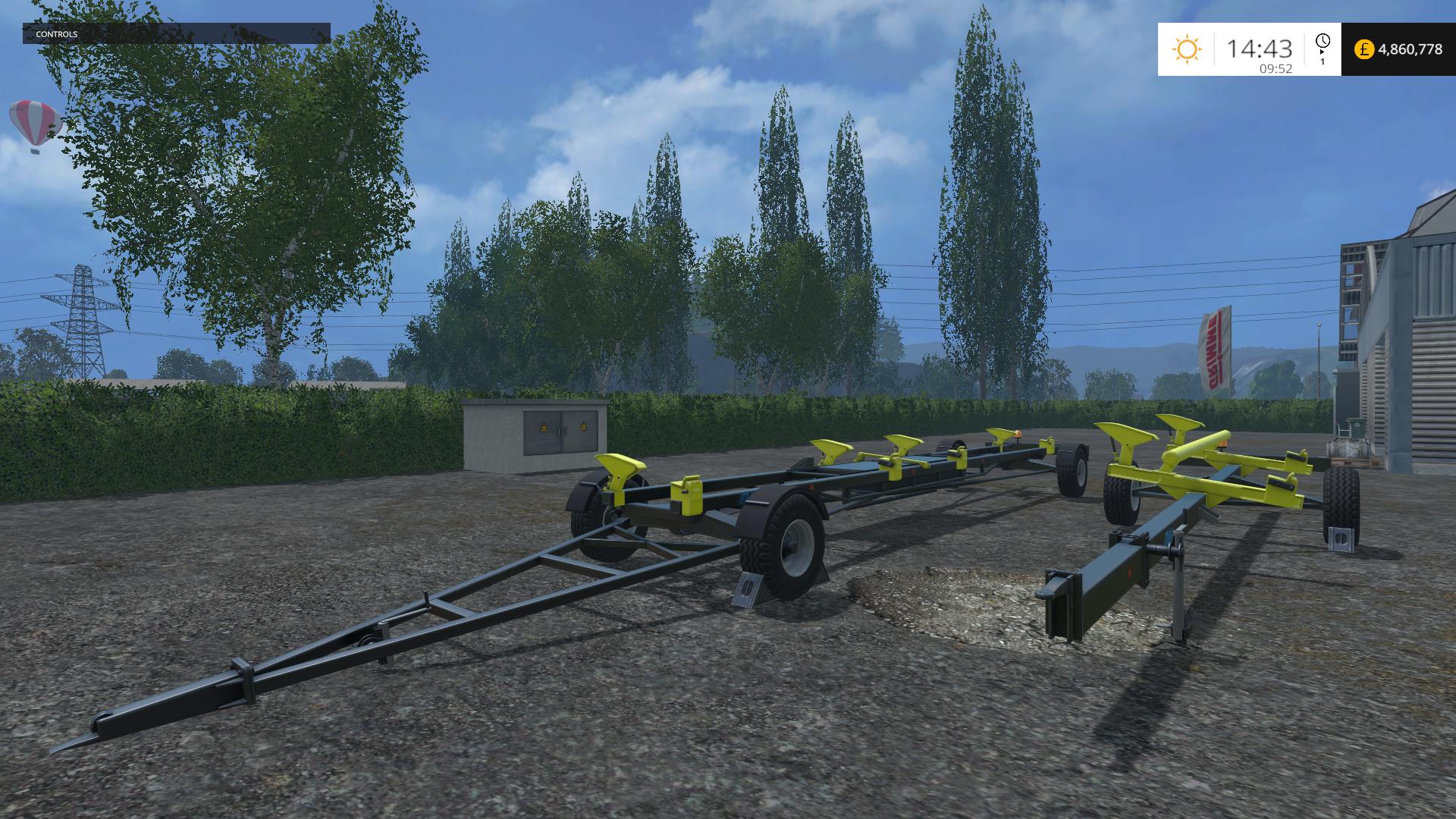 Description:
These are the two stock combine harvester header trailers from FS15.
I have added the objectAttacher script from FS13 (seems to work ok) to secure the headers in place during transportation.
V1.1
– Fixed Issue With Rear Wheels Not Turning
Press 'O' to toggle lock on/off (see help text).
Hope this helps until Giants get their dynamicAttacher issue fixed.
Credits:
Giants
Geri-G (edit PeterJ) – objectAttacher script
Amiga_Sean
thueringerAgrar.zip – 1.6 MB UploadFiles.eu