BGA MULTIFRUIT V1.1.0.0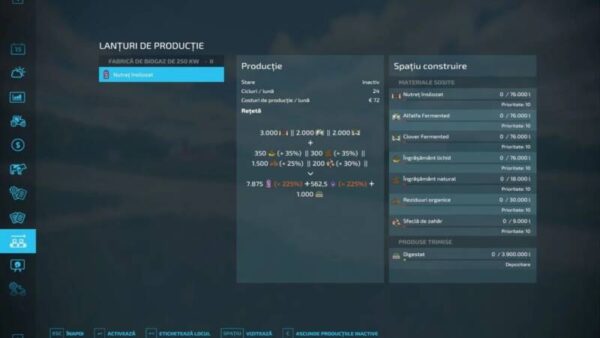 Description:
This BGAs are intended for Rogatki and Court Farm multifruit edits by Jinkou89.
1.1.0.0
– fixed unloadTriggerBunker and baleTriggerBunker for the 500KW one.
Will work on any other maps, but unless you have alfalfa and clover on the map, alfalfa fermented and clover fermented will be missing as ingredients and will use only silage.
There are all 3 base-game BGA's available (99kw, 250kw and 500kw) with cheaper prices and slightly increased production (that can be increased more with boosters like organic waste, sugar beet cut, slurry, manure or compost).
Authors:
Jinkou89
FS22_BGA_multifruit.zip – 45 KB uploadfiles.eu/sharemods.com